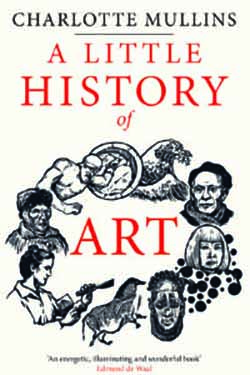 "A thrilling journey through 100,000 years of art, from the first artworks ever made to art's central role in culture today.
"A fresh take on art history as we know it."—Katy Hessel, The Great Women Artists Podcast.
Charlotte Mullins brings art to life through the stories of those who created it
Charlotte Mullins is an art critic, writer and broadcaster. Currently art critic at Country Life, she was formerly editor of Art Review, V&A Magazine and Art Quarterly. She has published over a dozen books on visual art.