The European Union Prize for Literature (EUPL) is an award which recognises outstanding new and emerging literary talents across Europe, and highlights the wealth of contemporary European literature. The prize also draws attention to the continent's unique cultural and linguistic heritage. In 2020, 13 emerging authors from across Europe have been announced as laureates of the 2020 European Union Prize for Literature (EUPL). So far, the EUPL has awarded 122 authors from 41 countries.
Supported by Creative Europe, the initiative is accessible to all countries participating in this EU funding programme for the cultural and creative sectors for the current period 2014-2020.
The European Union Prize for Literature is organised by a consortium comprising the European and International Booksellers Federation (EIBF), the European Writers' Council (EWC) and the Federation of European Publishers (FEP).
Mandarin translation of this online exhibition is provided by the European Economic and Trade Office.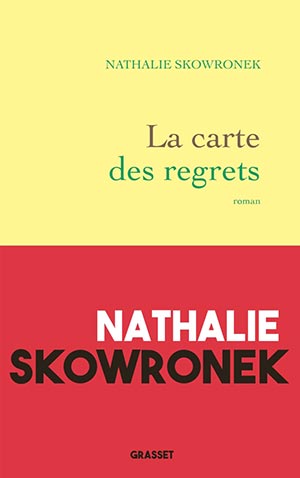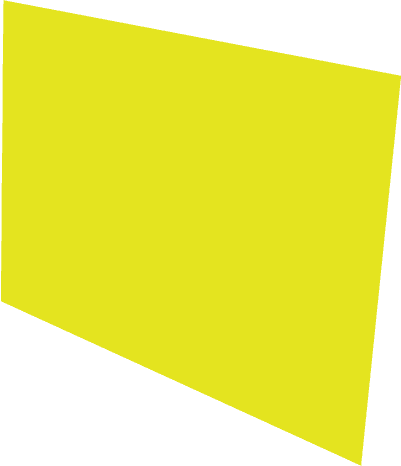 Suicide, murder, accident? The circumstances of Véronique Verbruggen's death on a trail in the Cévennes would not have occupied more than a few lines in the press if the victim had not been a well-known publisher. Questioning and sharing the same grief are two men: Daniel Meyer, her ophthalmologist husband, and Titus Séguier, her lover and a filmmaker, forever doomed to wait for Véronique to finally leave her husband. To Daniel, nothing has ever disturbed the 20 years of living together with his wife, whom he loves unfailingly. The lovesick Titus hesitates between remaining silent or addressing a cinematographic love letter to Véronique by finishing the project they started together before she disappeared. Beyond varnished appearances lurks an upsetting portrait of a woman who could not choose. Nathalie Skowronek explores with great subtlety the different facets of love and how, even if times are changing, the drawing and quartering of the heart remains.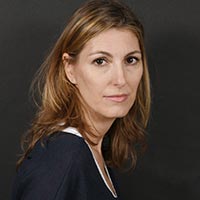 Nathalie Skowronek was born in Brussels in 1973. After studying literature, she worked in publishing before going into women's fashion for 7 years. She returned to literature in 2004, when she created the editorial collection La Plume et le Pinceau for the publishing house Complexe. At the age of 37, she published her first novel, Karen et moi (Arléa, 2011), the first volume of a family trilogy which takes the reader from the Polish shtetls on the road to Auschwitz. Two novels, Max, en apparence (2013) and Un monde sur mesure (2017), followed. In 2015, she published an essay entitled La Shoah de Monsieur Durand (2015), in which she shows that duty of remembrance ceases to operate after 70 years. Since 2016, she has been teaching in the Contemporary Writing Centre of La Cambre/École nationale supérieure des arts visuels. She also facilitates a writing workshop for the Antonin Artaud Club, a day centre for adults with psychological disabilities.
© POŠTOVANI KUKCI I DRUGE JEZIVE PRIČE Kustantama S&S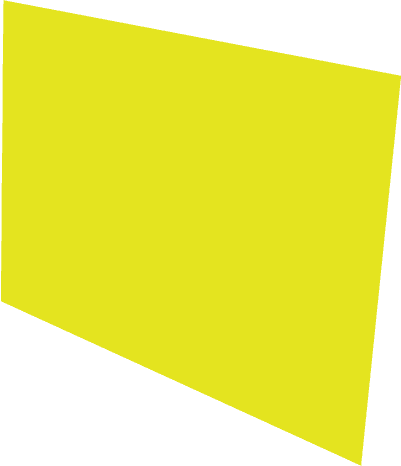 POŠTOVANI KUKCI I DRUGE JEZIVE PRIČE
This book tells of the absurdity of existence, connected to ruthless capitalism, with protagonists who try to preserve their dignity while floundering like bugs and sometimes literally 'cracking up'. There are 12 stories with a range of compelling topics. An old aunt afraid of being buried alive decides to bring her cellphone to the grave, asking her family to call her the day after the funeral. A storyteller reads advertising slogans from IKEA's catalogue to her dying husband and the former director of a department store. A girl whose mother died of colon cancer opens her mum's wardrobe to find her 'spending diary' about how and what she bought through eBay, frantically spending money in order not to think about her diagnosis. An old father finds himself in the hands of a teleoperator with whom he signed an unfavourable contract, and begins to get huge bills because he can't handle technology. A child asks her parents to get her exactly the sort of doll she happened to see in a documentary about Chernobyl. All 12 of them are stories in which life and death intertwine alongside laughter, some tears in the eyes and a lump in the throat.
Maša Kolanović (born in Zagreb, 1979) works as an associate professor in the Department of Croatian Studies at the Faculty of Humanities and Social Sciences, University of Zagreb. She graduated from the same faculty with a degree in Croatian language and comparative literature and a PhD. So far, she has published a number of articles on literature and popular culture, as well as the following novels: Sloboština Barbie (2008; translated into German as Underground Barbie, 2012) and Poštovani kukci i druge jezive priče (Dear Insects and Other Scary Stories, 2019). She has also published two poetry books, Pijavice za usamljene (Leeches for the Lonely, 2001) and Jamerika (2013), and one monograph, Udarnik! Buntovnik? Potrošač… (Striker! Rebel? Consumer…, 2011), and has also edited Komparativni postsocijalizam: slavenska iskustva (Comparative Post socialism: Slavic Experiences, 2013) and The Cultural Life of Capitalism in Yugoslavia (2017).
© ΤΗ ΜΈΡΑ ΠΟΥ ΠΆΓΩΣΕ Ο ΠΟΤΑΜΌΣ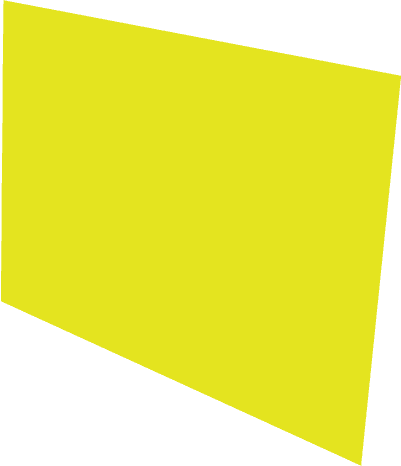 Τη μέρα που πάγωσε ο ποταμός (The day the river froze)
Budapest, February 12, 1985. In the bitter cold, the river freezes over and a prophecy that sounds like a croak marks the birth of Janos: 'bad seed, bad tidings'. Twenty-seven years later, the man who the oracle confirmed as 'Janos the Hungarian' is arrested in Athens as the chief suspect in the murder of famous painter Miltos Andrianos.
Could this be another crime typical of the sex intrigues of male prostitution rings? Journalist Stratos Papadopoulos begins to unravel the thread of history, delving into the lives of other people, whose paths sometimes lead to and cross in the margins of Athens' new reality. Amongst the key figures in this mystery: a 60-year-old widow involved in a love affair with the Hungarian man, his wife, with whom he has a son, the offspring of a powerful political family associated with the painter, a secretive police officer and a shady figure from the underworld.
In Stavros Christodoulou's novel, no one seems above suspicion, while the truth is hidden, as always, in the details. As the mystery unfolds, the grey waters of the Danube carry away the stories of those whose only desire was to be loved.
Σταύρος Χριστοδούλου
(Stavros Christodoulou)
Stavros Christodoulou was born in 1963 in Nicosia, Cyprus. He studied law in Athens but has never practiced the legal profession since he had already dedicated himself to journalism at the end of the 1980s. He has worked as managing director of various magazines in Greece and Cyprus and currently works for the leading Cypriot newspaper Phileleftheros as a columnist. His first book Hotel National, published by Kalentis Publications in Athens in 2016, was shortlisted for the Cyprus State Literature Prize and for a competition run by the literary magazine Hourglass. His second book, The Day the River Froze, published by Kastaniotis Editions in Athens in 2018, received the Cyprus State Literature Prize.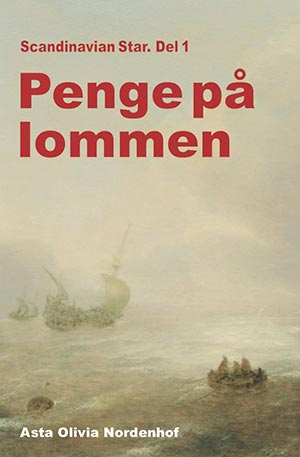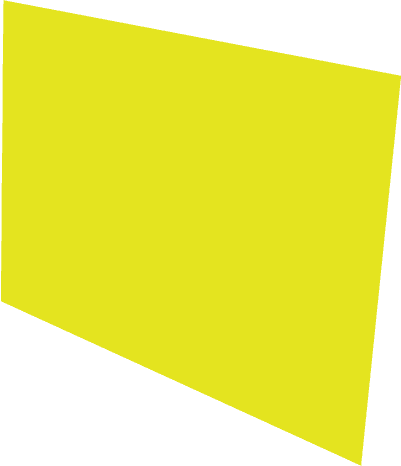 Money in Your Pocket is the first volume of a novel sequence which has the fire on board the Scandinavian Star ferry as its central theme. The tragedy that took place on 6 April 1990 led to the death of 159 people. It was followed by an official investigation that blamed the fire on a convicted arsonist who died during the incident. If the focal point is an actual event, the characters in the story are fictitious. In this volume, we meet Kurt and Maggie. They live on a farm just outside Nyborg. Kurt's bus company has yielded a nice profit for several years in a row and he dreams of investing the money in something big. Meanwhile, Maggie tries to understand what love is and why she let it swallow her whole life. We also meet the narrator. She's somewhere on the Danish island of Funen when she experiences a fright that leads her into the lives of Kurt and Maggie.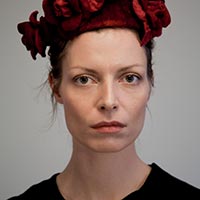 Asta Olivia Nordenhof (born 1988) is an award-winning Danish poet and author and a graduate of the Danish Academy of Creative Writing, where she now teaches. Her debut novel Et ansigt til Emily (A Face for Emily, 2011) won the Munch-Christensen Debutant Prize. In 2013, she won, among other awards, the Montana Literary Award for her critically acclaimed poetry collection Det nemme og det ensomme (The Easiness and the Loneliness,2013), which sold over 10 000 copies in Denmark and was translated into English and other languages. Penge på lommen (Money to Burn), published in 2020, is Nordenhof's most recent work and the first novel in a planned septology entitled Scandinavian Star.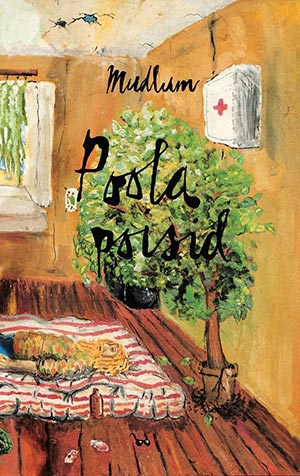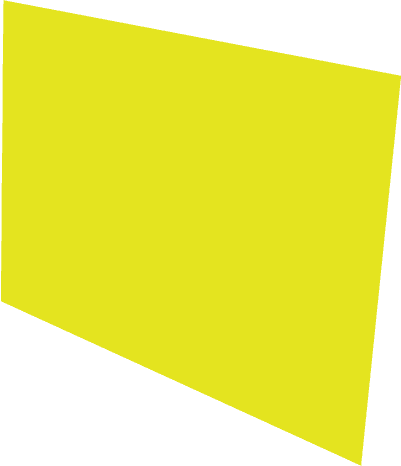 Polish Boys is a story of young bohemian intellectuals who have settled in old dilapidated buildings and who follow their ideals. The novel is set in socialist Poland, but space and time are irrelevant and can be seen as an allegory. Polish Boys is about the confidence of youth and about aspirations for beauty and truth, how high expectations meet reality, how some people bend and deviate and some don't. Adam, Sulisław, Teofilis and Jerzy grow up together and become influential figures in Warsaw's art and literary circles. They set up the radical cultural newspaper Płaszcze and try to transform the society surrounding them. Their radicalism is challenged and not least by the convenient choices offered by the establishment. The same choices are present in their private lives: the unpredictability of free love or the security of a family. Polish Boys is a bildungsroman for the whole generation inspired by the cultural group ZA/UM in Estonia. The author, who was a member of the group, writes from her personal experience with warmth and compassion, which makes the novel's tone both universal and human.
Mudlum (Made Luiga), born on 31 July 1966, is an Estonian prose writer and a literary reviewer. She studied philosophy at the Estonian Humanitarian Institute and graduated from the Estonian Academy of Arts, which provides higher education in art, design, architecture, media, art history and conservation/restoration. In addition to Polish Boys, she has written two collections of short stories and a novel: Tõsine inimene (A Serious Person, 2014); Ilus Elviira: burleskne jutustus (Beautiful Elviira: A Burlesque Story, 2015); and Linnu silmad (Bird Eyes, 2016). The Estonian Head Read Literary Festival says of Mudlum: 'Her first short stories published in the media took no time to attract attention; her debut, the collection of stories Tõsine inimene … was nominated for the prose award of the Estonian Cultural Endowment. Mudlum has said that instead of seeing the world as a story, she considers it a journey. This is the peculiarity of her work, her focus on past, almost dream-like musings where mundane moods and details stand out, as well as her preference for states of mind over plotlines. This is how a unique world is created, described by Ilona Martson as a "chaos with a clear composition"'. Mudlum is a well-known literary critic; her reviews and essays have been anthologised as Ümberjutustaja (The Narrator, 2017). She has also contributed to the increasing popularity of Estonian short stories, being one of the four editors of the collection Eesti novell 2018 (Estonian Short Stories). In 2017, she won the leading award for Estonian short stories, the Friedebert Tuglas Award, for her short story Ilma alguse, ilma lõputa (Without a Beginning, Without an End), which was first published in her third book Linnu silmad. In 2020, Polish Boys won Mudlum the annual award of the Estonian Cultural Endowment.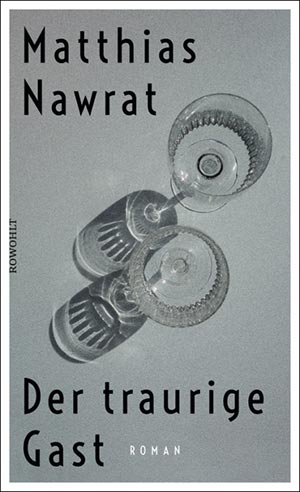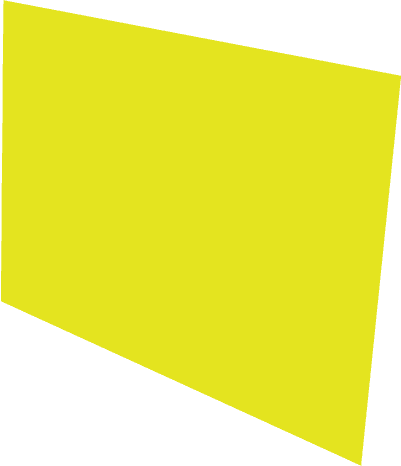 The first-person narrator who roams through contemporary Berlin in The Sad Guest is a flickering, elusive being.
The narrator is a writer, has already published three books and comes from Poland. But this novel is not autobiographical. The main character in the first of the three parts of the novel is Dorota, a Polish architect whom the first-person narrator meets through a newspaper ad. The first-person narrator visits Dorota several times. Her monologues charged with existential philosophy are not always pleasant for her listener, but they do bring him into harmony with the fragility of his own existence. The narrator's precarious feeling of home and security is shaken by the attack on the Christmas market on Breitscheidplatz. The last significant encounter of the first-person narrator is with Dariusz, a former doctor who was stripped of his licence to practice medicine because of his alcohol problems, and who is struggling through life, while the burden of memories is almost crushing him. Dariusz's recollections of his arrival in Germany decades earlier illuminate precisely that space of possibility between loss of homeland, euphoria of departure and longing in which all the characters in the novel are located.
Matthias Nawrat was born in 1979 in Opole, Poland, and moved to Germany with his family at the age of 10. His first novel Wir zwei allein (The Two of Us Alone), published in 2012, was awarded the Literaturpreis of the Kanton of Bern 2012 and the Adelbert-von-ChamissoFörderpreis 2013. For an excerpt from his dystopian novel Unternehmer (Entrepreneurs), Nawrat was awarded the KELAG Prize at the Klagenfurt Days of German-Language Literature in 2012 and the Bayern2-Wortspiele-Preis 2014. In his subsequent novel Die vielen Tode unseres Opa Jurek (The Many Deaths of our Grandpa Jurek), which was awarded the Förderpreis of the Bremer Literaturpreis 2016 and the Alfred-Döblin-Medaille 2016, Nawrat countered the historical horror of his family history with the cheerfulness of a picaresque novel. Nawrat's new novel, Der traurige Gast (The Sad Guest), was published in 2019 and is a quiet, melancholic book that traces the most diverse biographies in contemporary Berlin. Nawrat has also published essays, short stories and a journal about a journey to Siberia: Nowosibirsk: Tagebuch (2017). He lives in Berlin.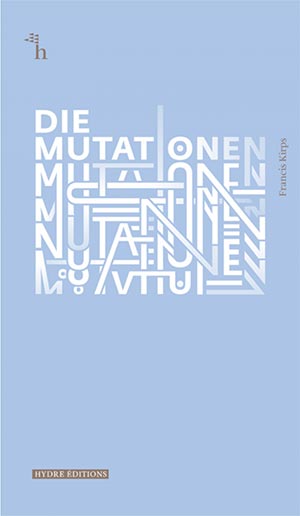 © Die Mutationen: 7 Geschichten und ein Gedicht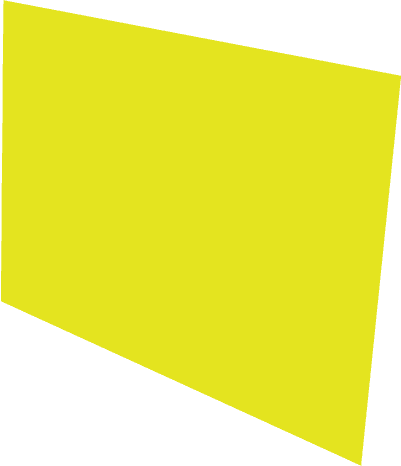 Die Mutationen: 7 Geschichten und ein Gedicht
The Mutations: 7 Stories and a Poem is a collection of seven short stories and one poem written in German, with one story featuring passages written in Luxembourgish. The title giving 'mutations' are programmatic in two major regards: thematically, as the stories cast moments and instances of transformation of the characters as central to the plot, and conceptually, as each story is in fact a rewriting of a pre-existing text from European literature. While this intertextual homage lends depth to the stories, it is only ever the starting point for Kirps' masterful recasting and reimagining of plots and characters. Their hitherto untold stories are skillfully unfolded and turned into powerful narratives that in turn mutate into new, independent stories carried entirely by Kirps' carefully crafted authorial voice and imaginative power.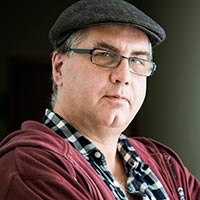 Francis Kirps lives and works in Lintgen (Luxembourg). He has a degree in Psychology from the University of Strasbourg. He first started publishing in student magazines in the early 1990s and in the cultural journal Cahiers Luxembourgeois in 1998. Since then, he has published two short story collections (Planet Luxembourg, 2012; Die Mutationen: 7 Geschichten und ein Gedicht (The Mutations: 7 Stories and a Poem), 2019) and one novel (Die Klasse von 77, 2016), and has made numerous contributions to anthologies and contemporary short story collections. He has twice won the second prize in the 'Concours Littéraire National', in 2000 and 2001. Since 2003, he has regularly hosted and appeared at public readings and poetry slam sessions in German-speaking countries. He is the co-organiser of public readings in Luxembourg (Lesebühne) and Germany, and co-editor of the German literary magazine EXOT. Since 2014, he has contributed to a satirical column in the German newspaper taz.
© Canto Jo I La Muntanya Balla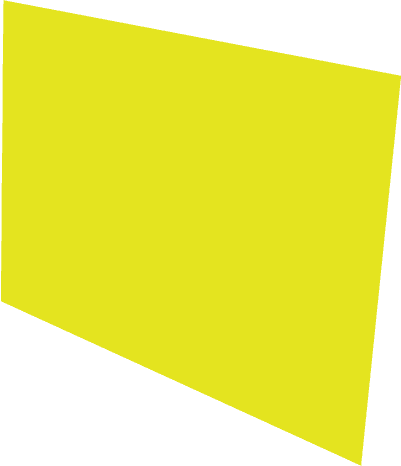 Canto Jo I La Muntanya Balla
Starting with the death of a farmer caused by lightning, the novel tells a set of stories, in which reality and fiction overlap, about the inhabitants of a mountainous area between Camprodon and Prats de Molló, two villages in the Pyrenees. Stories about mythical beings like water women, about war, about the survival of humans and wild animals, about fanaticism… but also about beauty and goodness. A narrative that emulates that of great authors of Catalan literature such as Víctor Català or Mercè Rodoreda, with an evocative and poetic style.
Irene Solà (born in Malla, near Barcelona, in 1990) has a degree in fine arts from the University of Barcelona and a master's in literature, film and visual culture from the University of Sussex. Her first book of poems, Bèstia (Galerada, 2012), was awarded the Amadeu Oller Poetry Prize and has been translated into English (as Beast, Shearsman Books, 2017). Her first novel, Els dics (The Dams, 2018), won the Documenta prize and was awarded a grant for literary creation by the Catalan Department of Culture. In 2018, she was a resident writer at the Alan Cheuse International Writers Center of George Mason University (Virginia, United States) and in late 2019 she was selected to participate in the Art Omi: Writers Ledig House programme (New York). In 2019, she was awarded the Premi Llibres Anagrama de Novel•la for-Canto jo i la muntanya balla (I Sing and the Mountain Dances). The same year, she also received the Núvol Prize, and the Cálamo Prize for the Spanish edition of the book.